Appointments Now Available!
Posted on Tuesday, 23 June 2020

Today, the government finally announced that hairdressers can return to work from 4th July!
I'll be working regular Wednesdays, Thursdays and Fridays, plus I'm adding as many additional days as I can fit in around child care and school.
As usual, call or text me on 07896 074643, or see the contact page for more contact details.
COVID-19 Training
I've completed additional training for infection control during the pandemic.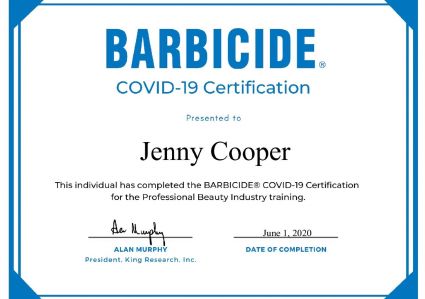 Read More